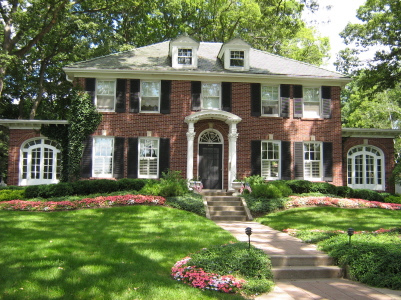 By Lynn Johns
It's a New Year and now that the holidays are officially over it's time to start thinking about how you can increase the value of your home in 2015.
In this post I will provide you with 3 simple things you can do to increase the value of your Central Oregon Home especially if you're on a budget!
Tip 1 – Create Outdoor Space
Does your home have a spacious yard? If so, it's time to consider creating an outdoor space by purchasing a patio table, chairs and a grill.
This will show potential buyers of your home in the future that your home has useable outdoor space that they can even enjoy during the winter months.
Tip 2 – Refinish Cabinetry
Instead of replacing old cabinets take the time to refinish, repaint and replace old hardware with new knobs and handles.
Tip 3 – De-Clutter Your Home
Have you acquired an impressive collection of skis, outdoor gear and other accessories which you never use?
Take the time to go through each room in your home individually and remove clutter.
A clutter free home will actually make your house appear to be bigger and more spacious to potential home buyers.
For more tips on how to increase the value of your home or to view homes for sale across Central Oregon contact me, Lynn Johns, Principal Broker with Central Oregon Resort Realty by clicking here to contact me online or calling me at (541) 408-2944.