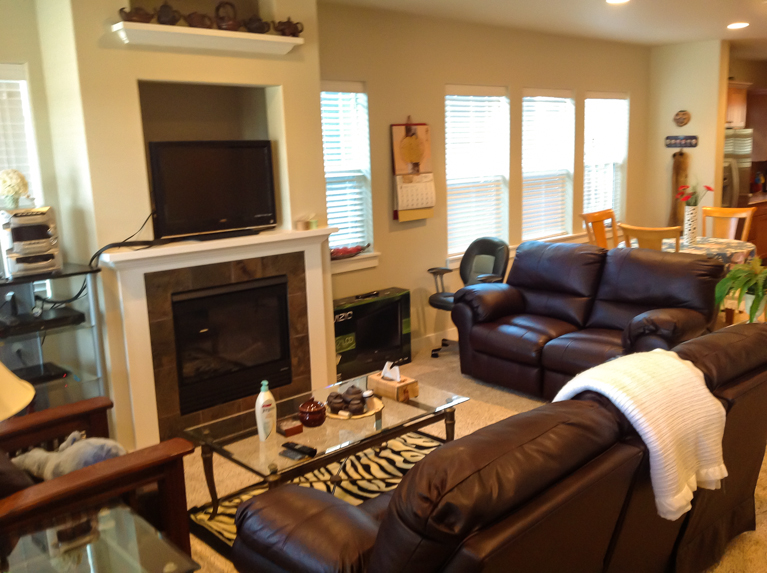 By Lynn Johns
As a long time Realtor ® I've helped many clients get their homes ready for sale in the shortest time.
Preparing your Home for sale is important since it will help you to prepare your home as a "product" which has to be sold, and get you ready for the moving on to your next home in the valley.
In this post I will provide you with 7 tips you can start using today which will help you to get your Home ready for sale so you can move onto your next dream home
Tip 1 – Separate Yourself Emotionally From Your House
Start removing all personal effects from your home now to begin the process of separating yourself emotionally from your home.
Some of the things to remove are: family photos, artwork and personal marks you may have left on your home over the years.
Tip 2 – Start De-Cluttering Your Home Now
Clutter is one of the biggest culprits which keeps buyers from seeing the real potential which a home has to offer them.
You should start removing clutter in your home now by starting in the room which you use most often (living room or family room) then moving on to de-cluttering other areas of your home.
Hot tip – Don't forget to de-clutter and organize those closets by using matching hangers and baskets so your closets will appear neat and tidy.
Tip 3 – Organize And Revitalize Your Kitchen
Spend one day going through your kitchen and clean your cabinets, drawers and refrigerator.
After your kitchen is cleaned and organized you should give your kitchen a quick "make over" by replacing old kitchen cabinet knobs and door handles with new hardware.
Tip 4 – Start Boxing Up Items You Are Not Using
Box up those items you're not using on a regular basis and place those boxes neatly in your garage or rent a storage unit so all of your boxes will be out of the way when buyers arrive.
Tip 5 – Clean Your Home Thoroughly
Once your home is de-cluttered and organized it's important to take the time to clean your house thoroughly including the inside and outside of windows, floor boards and all areas a home buyer might inspect.
Tip 6 – Give Your Bathroom a Spa Makeover
Clean your bathroom thoroughly, including your medicine cabinet, then purchase white towels, wash cloths and candles to give your bathroom a spa like feel.
Tip 7 – Invite Guests Over Before Listing Your Home
Last of all, before you list your home it's important to invite guests over and ask them to think like buyers and let you know which aspects of your home they find appealing or unappealing.
You might find that some guests think your home has an "odor" or they might recommend minor changes, like removing wallpaper.
Recommendations and ideas from friends and family members could ultimately save you money and the hassle of accepting lower bids on your home from buyers who feel that work needs to be done before they can move in.
For more tips on how to get your home ready for sale, or to view the latest listings, contact me, Lynn Johns, Principal Broker with Central Oregon Resort Realty by calling me at (541) 408-2944.