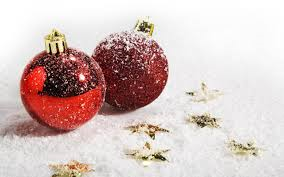 By Lynn Johns
One of the great things about celebrating Christmas in Central Oregon is being able to see snow covered mountains, fresh cut Christmas Trees from local farms and time with family and friends around warm fireplaces.
If you're planning on visiting Central Oregon during the month of December here are the top Christmas events which will be happening in the area:
Santa in Central Oregon
Santa will be hanging out at various locations around Bend, Redmond and the greater Central Oregon area.
Here are a few places where you can catch the big guy in the coming days:
Santaland at the Old Mill District in Bend (Daily until Christmas)
High Desert Museum - 12/6 & 12/13 at 11:00 am
Redmond Antique Mall – 12/6 from 12:00 to 5:00 pm
Breakfast with Santa at McMenamins in Bend – 12/13 at 9:00 am
Christmas Events
Downtown Holiday Open House in Redmond – 12/6 from 12:00 pm to 4:00 pm
Living Nativity at Highland Baptist Church – 12/10 from 6:00 to 8:00 pm
Bend Christmas Parade – 12/6 at 12:00 pm
Holiday Gatherings at Maragas Winery – 12/13 at 11:00 am
Christmas Adventures
Snowshoe Tours – Brought to you by Wanderlust Tours – 12/6 at 9:00 am
Christmas Shopping
Pop Up Artist Market – 12/7 at 3:30 pm
Holiday Village Market – 12/6 from 11:00 am to 5:00 pm
Enjoy Christmas in Central Oregon
To learn more about the best Christmas in Central Oregon events or to view homes for sale in towns like Sisters, Redmond, Sunriver or Bend contact me, Lynn Johns, Principal Broker with Central Oregon Resort Realty by calling me at (541) 408-2944 or click here to contact me through my website.