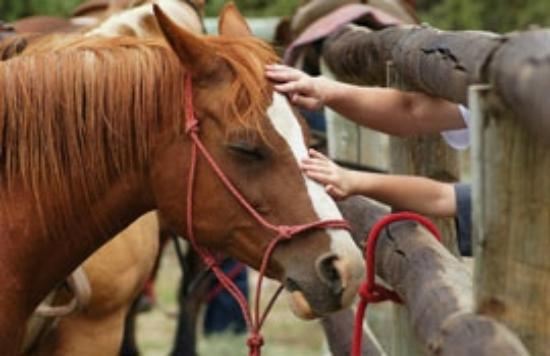 Learn More about the Best Places to Go Horseback Riding In Central Oregon
By Lynn Johns
If you plan on visiting or moving to Central Oregon one of the most exciting things you can do here is go horseback riding at Ikiutan Stables located at Eagle Crest.
About Ikiutan Stables
One of the great things about going horseback riding at Eagle Crest is that there are many lessons and packages available to horseback riders of every skill level including beginners.
Prices for beginners start at $35 and up depending upon the level of service you request.
Another great thing about horseback riding at Eagle Crest is that the resort has its own professional head wrangler, Chris Buller, and a team of experienced wranglers who will insure that you enjoy horseback riding in a safe and professional manner.
Learn More about the Trails
When you choose the Stables at Eagle Crest Resort for your next horseback riding adventure there are many trails for you to choose from including:
The Cascade Vista Trail – Perfect for exploring the Central Oregon Highlands.
Big Desert Loop – Follow an historic military road which will provide you with great views of the Deschutes River.
Custom Rides Available
If you're an experienced rider and want to go off the "beaten path" the team of experienced wranglers at Eagle Crest also offer custom rides which will enable you to experience some of the awesome and unique locations which Central Oregon has to offer.
For more information on prices for horseback riding at Eagle Crest contact the Experience Concierge at (541) 504-2306
Planning On Buying or Selling an Eagle Crest Home?
To learn more about selling your Eagle Crest home or view homes for sale in the area contact me, Lynn Johns, Principal Broker with Central Oregon Resort Realty by calling me at (541) 408-2944 or by emailing me at lynnjohns@bendbroadband.com.