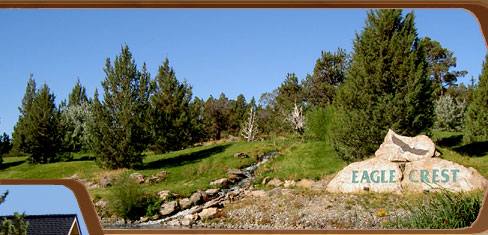 Save Up to 30% If You Stay In an Eagle Crest Vacation Rental by 9/30/14
It's hard to believe that summer is almost over but the great thing about that you can save big if you book your next vacation or getaway at Eagle Crest by September 30th 2014.
Eagle Crest Vacation Rentals
Eagle Crest has the best vacation rentals in Central Oregon because, here we can accommodate any size group from large families to individuals who want a quick weekend getaway.
The resort has been winning rave reviews online from happy people who stayed here and TripAdvisor recently congratulated Eagle Crest by awarding the resort with their Certificate of Excellence Award.
Homes for Sale at Eagle Crest
Yes, it's true that many people who vacation at Eagle Crest ultimately come back and decide to move here because, we have great homes for sale, excellent amenities and lots of things to see and do in the area.
Here at Eagle Crest you will find close to 2,000 homes including townhomes, chalets and of course fractional residences.
Did you know that the first home was built at eagle crest close to 30 years ago? That's right. What this means to you the home buyer is that there are plenty of longtime homeowners in the area and that of course means stable home prices and a stable neighborhood.
Learn More about Eagle Crest Homes
To learn more about Eagle Crest homes for sale contact me, Lynn Johns, Principal Broker with Central Oregon Resort Realty by calling me at (541) 408-2944 or emailing me at lynnjohns@bendbroadband.com.