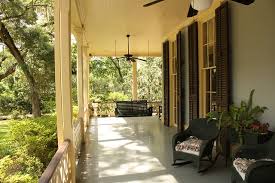 By Lynn Johns
REDMOND, Ore – The official start to the spring selling season began on May 1st, but thanks to warmer weather across Central Oregon during the winter, buyers started searching for Central Oregon homes early this year,
If you're thinking about selling your home now is the right time to list it for sale, but before you list your home make sure you do the following so you can sell your Central Oregon home for the most money.
#1 – Focus on Improving Curb Appeal
With longer days and warmer weather ahead start focusing on improving your homes curb appeal.
Clean up your yard by fertilizing and aerating, planting new flowers and remove any trash or debris which may have accumulated on your property since the winter months.
#2 – Clean Your Windows Inside And Out
Take the time to thoroughly clean your homes windows inside and out by using an over-the-counter bottle of glass cleaner and newspaper to reduce the risk of streaks.
As a homeowner you want to have clean windows because, it's likely that a home buyer will look out the windows of your home and if those windows are dirty they will wonder what else may be wrong with your home.
#3 – Paint Those Walls
Once you've improved curb appeal and taken the time to clean windows the next step is for you to paint the walls inside your home neutral color so potential buyers can envision themselves living there.
Tip – Before painting always remember to use painters tape to tape off electrical switches and outlet plus the baseboards of your Central Oregon home.
Sell Your Central Oregon Home
To get started with selling your Central Oregon Home contact me, Lynn Johns, Principal Broker with Central Oregon Resort Realty by calling me at (541) 408-2944 or click here to connect with me online.