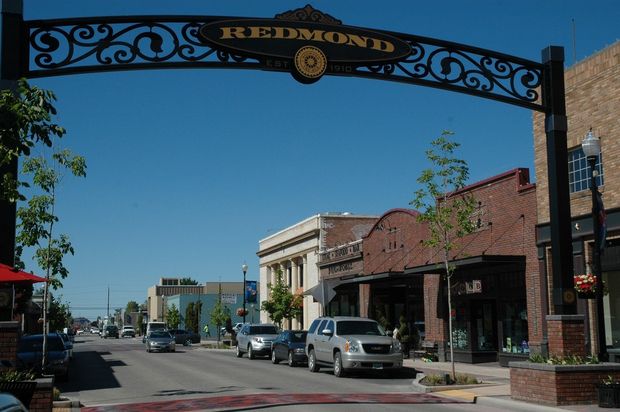 By Lynn Johns
One of the huge benefits about staying at Eagle Crest is that besides the excellent food which is served at Aerie Café, Niblick and Greene's, the Silverleaf Café and Greenside Café, there are many great Redmond Oregon Restaurants to choose from including the following:
Located at 447 SW 6th St in Redmond, this restaurant is one of Redmond's newest destinations for Mexican food.
They serve classic Mexican Food like enchilada's and carne asada, but their signature dishes like green rice and black beans are even more delicious and should be tried at least once.
If you're in the mood for Chinese food while staying at Eagle Crest you can find delicious Chinese food at Chan's Chinese Restaurant.
Chan's is located at 615 Northwest 6th Street in Redmond and specializes in serving all of the classic Chinese Food you know and love like BBQ pork, orange chicken and fried rice but they also serve new spins on old favorites like their Dragon and the Phoenix plate and Ma Po Tofu.
Redmond's Black Bear Diner is located at 429 NW Cedar Ave #107 and is open until 7:00 pm nightly so there's always time for you to get breakfast, lunch or dinner when you dine here.
What's great about Black Bear Diner is that they serve classic favorites like hamburgers, steak, mac-n-cheese and tons of other favorites which you or your kids may love from home so Black Bear Diner would be a good choice if you're looking for a restaurant which offers food that everyone will love.
Dinning Late Night in Redmond
Thankfully most restaurants in Redmond are open late, and some are open 24 hours, like Shari's Restaurant which is located at 1565 SW Odem Medo Way.
Shari's offers lots of traditional meals much like Black Bear Diner and their prices are affordable for any family.
Learn More About Redmond Oregon Restaurants
To learn more about Redmond Oregon Restaurants, or view homes for sale in the area, contact me, Lynn Johns, Principal Broker with Central Oregon Resort Realty by calling me at (541) 408-2944 or by emailing me at lynnjohns@bendbroadband.com.