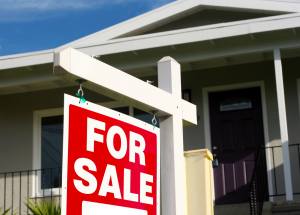 By Lynn Johns
One of the most common questions you may have right now as a homeowner is should I sell my Central Oregon Home and the answer to this question is yes.
Here are the reasons why you should sell your home during 2015:
Low Home Inventory
There is still a shortage of Central Oregon Homes for Sale and with a low inventory this means you can expect more offers on your home once you finally do list it.
Awesome Mortgage Interest Rates
Did you know that mortgage interest rates are still hovering near 4% or lower (depending on lender)?
Buyers can save at least $10,000 or more over the lifetime of their mortgages simply by taking advantage of the current low mortgage interest rates and buying a home during 2015.
Sell At the Top of the Market
The median home price for a Redmond Oregon home is $210,000 (Zillow).
If you've been thinking about downsizing, upgrading or moving onto another home now is a great time to sell your home while home prices are still at the top of the market.
For more tips on why you should sell your Central Oregon Home contact me, Lynn Johns, Principal Broker with Central Oregon Resort Realty by calling me at (541) 408-2944.