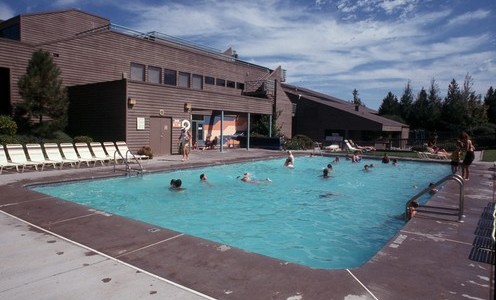 By Lynn Johns
One of the things that I love about Eagle Crest is that on hot summer days like we've had here lately there are plenty of great ways for kids and adults to stay cool including the following.
Resort Sports Center
Besides getting your workout in at their air conditioned fitness center, you can also enjoy the Eagle Crest game room or head out to the pool to cool off and enjoy water sports with other locals who enjoy the Eagle Crest Lifestyle.
Eagle Crest is a great place to be not just during the day but also at night because there are plenty of other things to do like movie rentals or game rentals.
There is also a mini grocery store where you can get those last minute menu items or you can always grab a last minute game of tennis at the Eagle Crest Sports Center after the weather has cooled.
Ridge Sports Center
I personally love the Ridge Sports Center because, they have the latest fitness equipment that's perfect for everyone and they have an excellent hot tub, lap pool plus a great wading pool that's perfect for toddlers as well.
If you're in the mood for outside activities at the Ridge Sports Center at Eagle Crest you will enjoy the basketball court, awesome sand volleyball court, playground and horseshoe pits.
Lakeside Sports Center
At the Lakeside Sports Center you will find the perfect attraction for kids in their Spray Park but there's also plenty of fun things for parents to do here to including their infinity edge pool, hot tub, tennis courts and basketball court.
Learn More about Eagle Crest
Have you been thinking about buying a home at Eagle Crest? If so contact me, Lynn Johns, Broker with Central Oregon Resort Realty by calling me at (541) 408-2944 or by emailing me at lynnjohns@bendbroadband.com.
** If you've found this post helpful please share it with your online friends, especially if they live in Central, OR.